AC Installation Services in Cincinnati, OH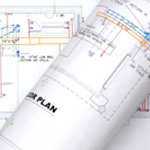 You should never have a home or business that isn't comfortable. Your HVAC system should do its job in heating and cooling your property so that everyone is happy, no matter what the temperature outside is like. However, if your air conditioner or heater is too old or inefficient, you may notice uncomfortable temperatures indoors or uncommonly high energy bills.
Contact Reading Heating & Air Conditioning, Inc., for our professional heating and AC installation services in Cincinnati, OH. We'll make sure that you have a brand new unit that works effectively and efficiently.
How to Tell When You Need HVAC Installation?
Air conditioning systems typically last around 15 years or so. So if your AC system is over 10 years old, you should consider hiring us for a new AC installation. However, age isn't the only factor when you're considering replacement. You should pay attention to:
Odd sounds: strange noises when your HVAC system is running can be a sign of malfunction.
Strange smells: odors are another noticeable symptom. Your wiring could be melting.
Constant cycling: if your HVAC system kicks on and turns off multiple times every hour, the system probably can't handle the job anymore.
High energy bills: if your bills are higher than usual and just keep climbing, your HVAC system could be to blame.
If you've seen, smelled, or heard any of these symptoms, contact Reading Heating & Air Conditioning, Inc., today. We can inspect your home to see if you need a new HVAC installation.
Why You Should Trust Us
Our team is made up of experienced HVAC professionals, and we have the skills and knowledge necessary to provide top-notch installation services. We'll help you select an energy-efficient model that fits your home and lifestyle. All of our equipment and labor comes with full factory warranties, and we also offer flexible financing options.
So if you need AC installation services in Cincinnati, OH, give us a call at 513-821-1633 for a free, inhome consultation.