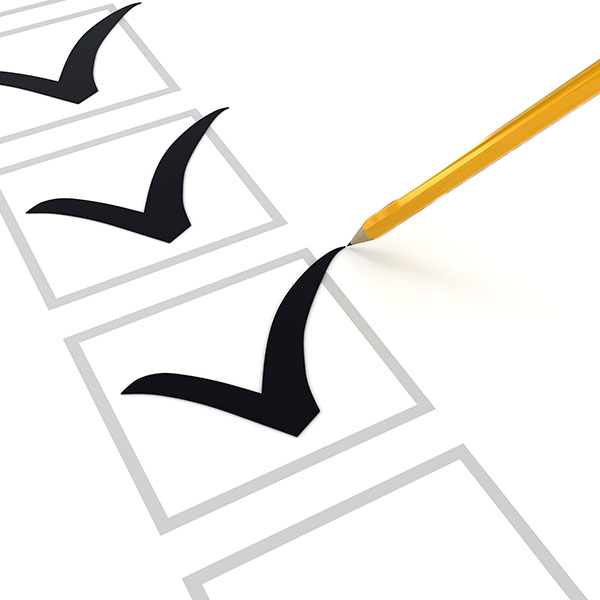 At Reading Heating & Air Conditioning, Inc. we strive for 100% satisfaction in everything we do. We value your opinion and invite you to tell us and others about your experience with us. Please take a few moments to tell us what you think by leaving us a review here on our website or on any of these popular review sites or social networks.
Read what other customers have said about us.

All trademarks or brands on this page are registered by their respective owner and are not affiliated with our company, nor do they endorse or sponsor our products or services.
Reviews of
Reading Heating & Air Conditioning, Inc.
(Based on 14 rated reviews)
13-Jan-2019
Product or service reviewed: Payne furnace
Greg, My wife and I want to thank you again. We are so glad that we decided to choose your company to install our new furnace. The price of the furnace we bought from you was very reasonable. Your crew was very friendly, respectful and professional and did not leave a mess when they were done. You first came to our home for a consultation and showed me different furnaces that you sell and install. You answered any questions I had. Our furnace was installed in a very timely manner. Our furnace was installed Jan 3, 2019. Your guys had it up and running within 5 hours. I will recommend your company to all my family and friends.
BILLY and LINDA H.
Cincinnati, Ohio
08-Oct-2015
Dear Greg,
Gary and I wanted to let you know that Kerry did an outstanding job working on our HEPA 600 Shield Air System, and our old Aprilaire humidifier.
He was the best technician we have seen work so far on our HVAC systems. We both were very happy with his services. You have a very good employee in Kerry he was so knowledgeable and professional with his work. Please let Kerry know how happy we were with his service.
Thank you also for giving me the part number for the humidifier, and I was so happy that we were able to locate that part locally.
As soon as we know what Garry's health issue resolution is, we will notify you of the plans for replacement of the two systems.
Have a good fall and winter, and we will stay in touch with you regaurding any other needs here at our home. Again, we want to say thank you so much for everything Reading Heating and Air has done for us.
Sincerely, Garry and Carolyn S.
28-Jul-2015
Jeff,
Thank you for your excellent service over the past year. It was a pleasure working with you.
12-Oct-2014
Dear Rick,
I would like to thank you for a wonderful job of selling and installing my new furnace and air conditioning system. The two men on the job were friendly, respectful, and neat. They answered all of my questions. I turned on my furnace today for the first time and it certainly is quiet. I was not even sure it was on. Thank you again for a fine job all the way around.
16-May-2014
Rick, Greg, and Tim
Many thanks for all of your help on the air conditioner last week. You made it a great " Mother's Day" for my wife
11-Dec-2013
Dear Rick,
Your technician just finished winter servicing my furnace.
You should know what a fantastic job he does, there was not one part of the furnace that he did not check thoroughly. He is a gem- hang onto him. " I need him"
19-Jul-2008
Reading Heating and Air,
I would like to thank Reading Heating and Air for your prompt response on July 17th to my emergency call concerning the air conditioning unit at my home. Your serviceman Mr. Perkins came and quickly found the problem. He did not have the part needed and thought he would not be able to complete the job until later in the day. However, he was able to return shortly with the part and made the repair. I appreciate his concern and help, especially during this time of extremely hot weather.
Dear Mr. Zimmer
I contracted with your company for a boiler replacement and heating system repair for my home.
The challenges posed by the older heating system in an old house are formidable. You tackled the job with the persistence necessary to assure a satisfied customer.
Your staff and technicians are courteous and professional.
Thanks you for the fine service
Sincerely,
Kenneth E.
01/02/2008
Dear Reading Heating and Air,
Our thanks to you and your crew for a neat, clean, and professional installation.
Good Morning,
Thank you for such a quick response to my call for service. I know its been a difficult week.
I appreciate your willingness to come while I am at work. It is most helpful
Reading Heating and Air,
I want to congratulate your service man who found the cause of my Heat Pump not working properly. I believe his name was Kerry.
He was very courteous and deserves acknowledgment Your service was very good.
Dear Reading Heating.
My furnace wasn't working right, and the first company that checked said the gas control unit and the fan were bad. He wanted 2300.00 for a new unit.
Then I called Reading Heating and Nick checked it out. Nick was very professional, checking voltages, and giving it a good once over. He correctly determined the upper temp limit was tripped due to a restriction. Turns out to be a bird's nest in the exhaust flue. He cleaned the furnace, blower wheel, and put in new duct work. Works great thanks to Nick and Reading Heating Several more people now know to call Reading!!!
Reading Heating and Air,
To whom it may concern, a special thanks to the gentleman who completed our work order. My mother just returned from the emergency room a few hours before midnight. We awakened at six am to a 62 degree inside temp, with a bad snow storm coming through. The quality of service and speed was greatly appreciated. Your company has always helped my husband and I with service and installs. We greatly appreciate your efforts on getting my mother's furnace motor replaced so quickly.
Rick and Greg,
Mrs P is more than thrilled with your recent service of our gas furnace.
With Tim's application of the manometer on our gas valve, the less then efficient 80 percent gas furnace is humming in place of roaring
We hope 2013 is another successful year for your company. Keep up the great work for the Bryant Brand.
Reading Heating is always our first call for all of our heating and air conditioning needs. We recommend you to all of our family and friends.
Thanks again,
Mr. and Mrs. P